FREQUENTLY ASKED QUESTIONS
Our DJ packages include everything you need to make your Wedding Day perfect!
All your wedding & event DJ questions, answers
We know how stressful planning your big day can be, so we've put together all of the questions we're often asked about finding and hiring a Wedding DJ.
If you have a specific question, get in touch!
WEDDING & EVENT DJ QUESTIONS & ANSWERS
How do I find a DJ for my wedding?
You've found the wedding venue and other suppliers, it's now time to find the perfect entertainment for your wedding. Here is my advice to find a DJ that will provide a bespoke service for the biggest day of your life. Those Party People supply a complete professional and reliable wedding DJ service covering Sussex and surrounding areas.
The only way to find the perfect DJ entertainment for your wedding is to meet with potential wedding suppliers. Make a shortlist of wedding DJ's that you like and check out their online reviews. Once you are happy with your list arrange to meet them at your wedding venue, you can arrange to meet at a different location but if you meet where your wedding will take place, the DJ may have some great ideas about: mood lighting, large light up letters, video projection, dance floor hire or any other of the other great services that are now available to add the wow factor to your wedding day. Ask lots of questions (I have a list of questions in this FAQ section to get you started).
Those Party People, wedding, party and event providers in Sussex offer an online wedding planning system so you can request all your favourite songs and make sure all those 'do not play' songs are not played. There is also a timeline facility to make sure I have all the details to achieve the perfect wedding day.
The first thing I do is arrange to meeting to discuss ideas and to make sure that I am the right person to help with your wedding entertainment requirements.
You may want to book my Master of Ceremonies service with all your ceremony music and announcements taken care of. An early set up may be of interest to you, supplying background music at your wedding breakfast and radio microphones for your speeches or maybe you just want me to supply for your evening wedding entertainment. I will listen to all your ideas at our first meeting and then work with you to make your dream wedding day come true.
How much does a wedding DJ cost?
You can pay as little as £150 or up to around £1,200 for a wedding DJ. The more you pay does not necessarily mean you are getting the best, the only way to find the perfect DJ entertainment for your wedding is to meet your DJ. I would not recommend using an agent as you will not have control over the DJ that turns up to provide the DJ service on the day.
Those Party People's evening peak season rates are £595 for a high quality sound and lighting system included. Off season and mid-week discounts are available on application.
When should you hire a DJ for a wedding?
Sussex is one of the most popular places in the UK to get married, it has some amazing venues and there are a lot of great suppliers so finding the perfect DJ for your wedding should be relatively simple. The only problem you may face is if you leave it too late, the DJ you choose may not be available for your special day.
Once you have your venue and registrar booked it's time to start looking for your DJ entertainment.
Wedding DJ's can get booked up a year in advance so to avoid disappointment it's best to start shortlisting DJ's as soon as possible. I would suggest you shortlist around three or four DJ's, ask to meet them at the venue to share ideas and make sure they are the right fit for your entertainment needs. Make sure you ask a lot of questions (scroll down to read my, "what questions to ask a DJ", in my FAQ's).
Try to book the DJ you meet and make sure they will be the DJ at your wedding and not an agent.
Do you really need a DJ at your wedding?
The simple answer is yes, in my opinion not having a DJ at your wedding can be a big mistake. If you decide to hire the equipment and use an iPod or Spotify for your wedding you will need to consider; the equipment set up, getting the right sound without distortion, installing the lighting and most importantly the music for your wedding reception. Wedding guests are all ages and like different genres of music.
A professional wedding DJ will be able to play your requests but also read the mood of the wedding party at any given time and really get the dance floor packed. As we all know weddings can be very expensive and if you cut corners on your wedding entertainment you may regret it. A professional wedding DJ can mix tracks, take requests and in my case get 100% involved in making the party a great success.
What's a Master of Ceremonies?
Have you ever been to a wedding and been greeted by a man in a red coat with a large medallion around his neck? If so this is a traditional Master of Ceremonies (MC), also known as a Toastmaster. It is his or her job to inform the your guests about the proceedings of the wedding day.
Wedding DJ's now offer a less formal Master of Ceremonies service yet they take on a lot more duties than the traditional Master of Ceremonies.
I offer a full day Master of Ceremonies package that includes:
Welcoming your guests to the venue and directing them to the ceremony area.
Playing music while your guests are being seated for the wedding ceremony, perfectly timing the song for the brides walk down, play background music while you sign the register and after the ceremony play your wedding exit song as you leave as man and wife. If needed I will assist the photographer in getting guests ready for the wedding photographs.
Next I will seat your guests and introduce you into the wedding breakfast.
I will make sure you and your guests are happy and have everything you need, freeing up the food and beverage staff at the venue to concentrate on serving the food and dining logistics. I will introduce the wedding speeches if required and we can also play a few wedding games (Mr & Mrs game, Speech bingo) if desired.
After the wedding breakfast, I will advise your guests that it's time to leave the room for tea and coffee in a different part of the venue.
The room will then be prepared for the evening reception..
Being a Master of Ceremonies gives me the opportunity to get to know your guests and generally build a friendly rapport so when I start to DJ it's like having a friend at the decks. I will know exactly how to make the wedding reception a huge success which will have your guests talking about for years to come.
Is a DJ or band better for wedding entertainment?
In my opinion a DJ is a better choice for your wedding entertainment.
More song variety
The first thing to consider is a DJ can offer more song variety as bands tend to have a pre prepared song list. A DJ can play any song requested even if they dont have a particular song it can be purchased with the click of a button over the venue WiFi. Bands are great to look at but they only have a particular sound whereas a DJ will be playing original music from the artists you love, giving more variety.
Sound limiters
Bands can trigger sound limiters as the sound is not compressed. When a limiter is triggered the electricity is cut and the music stops. DJ's plays compressed music so a random spike in sound shouldn't trip the limiter. A professional DJ will make sure they stay within the volume of the limiters .
Attire
Bands tend not to wear smart attire and the equipment set up can look messy. A profession DJ setup looks a lot nicer and a professional wedding DJ will always wear a smart suit.
Budget
If budget is an issue bands are a lot more expensive than hiring a DJ. There are more members of a band, more equipment and more logistics to consider.
Break in the performance
Bands will take a break after an hour or so leaving the party atmosphere to dwindle, A DJ will play for the whole evening with no breaks, keeping the dancing and atmosphere going until the end of the wedding reception.
How long does a DJ play at a wedding ?
A wedding DJ will play for as long as you need and not require a break. 4 or 5 hours is the average time for a wedding reception.
Normally the DJ will start around 7:00.pm and most venues require the music to stop at 11:00pm. Some venues allow music until 12:00.am, but few will allow any later due to licensing rules.
Can I have a band and DJ at my wedding?
The simple answer is yes, space permitting, It's great to have a band and a DJ at your wedding. Start with the band and let the DJ take over to end the party. The only downside is paying for a DJ and a band will be a lot more expensive than just booking a DJ.
What questions should I ask a Wedding DJ?
Here are some ideas to help you get started and I've added some further info about me and my service;
1. Is your equipment PAT tested?
This is a venue requirement. If the equipment is not PAT tested the DJ may not be allowed to work at the venue.
2. Do you have public liability insurance?
This is a venue requirement and should be for over £2,000,000. If the DJ has no insurance they will not be allowed to work at the venue.
3. Are you an agent or will you be my DJ?
If you are meeting with an agent, you may not know who your wedding DJ on your big day will be. My advice is to not book through an agent and book a reliable professional DJ that you have met and are confident will do a great job for you.
4. Are you a full or part time wedding and event DJ?
This is a very important question. A full time DJ relies on good testimonials to maintain his business reputation and therefore aims to provide a five star service. I've heard many horror stories of part time DJ's not turning up to weddings, sending other people to cover because they are too tired after a week of work. Here at Those Party People, our full time occupation is weddings and events entertainment. We are very proud of our five star reputation and will do everything we can to make sure we keep it by giving the best wedding entertainment and event service possible.
5. How Long have you worked as a professional wedding DJ?
Experience is everything and a professional DJ that has supplied entertainment at many weddings will know exactly how to entertain you and your guests and make sure your wedding reception is a night to remember.
I played my first wedding when I was eighteen years old, back in the days of vinyl. I am also no stranger to performing as I was an actor for many years appearing in television and stage shows. I have also been a compare at festivals in front of large crowds introducing bands, performers and DJ's.
6. Do you use a microphone?
Some DJ's will talk a lot on the microphone and some will stay silent, getting the right balance is the key. You need a DJ who is confident on the microphone and can make important announcements in a clear voice.
You decide if you want a DJ that talks a lot, just makes the important announcements or just plays the music without speaking at all. Most professional wedding DJ's will be able to accommodate your requirements.
7. How will you get the wedding guests on the dancefloor?
Making people dance is a key element of a wedding DJ's job. Music knowledge is the answer. Being able to read the guests and play the right songs at your wedding is the sign of a great professional wedding DJ.
8. Will we meet before the wedding?
Most professional DJ's will want to meet before they take the booking.
I make sure we meet before you book my services. I want to be sure I am the right person to supply your wedding entertainment. Our first meeting will be for us to get to know each other, for you to tell me all your ideas and for me to offer advice to bring your requirements to life. On our second meeting we will go over the finer details making sure everything is in place for a perfect wedding day. I am happy to meet as many times as necessary to make sure everything is just right.
9. Can I and my guests make music requests?
Some DJ's don't let you make a lot of music requests and will limit the amount of input you and your guests have. Those Party People offer an online music planning system where you and your guests can requests as many songs as you like. The guest portal allows you to edit the songs, so any song you don't like can be deleted at the click of a button, you have complete control. There is also a do not play option, so you can let me know the songs you don't want at your wedding. The planner is a fantastic way to keep everything in one place.
10. Do you have back up equipment?
Professional DJ's always carry back up equipment. Even the most expensive equipment can fail. Having spare equipment is the easiest way to make sure your wedding entertainment is not affected by faulty equipment.
There are many other questions you may want to ask. I hope these help to get you started in your journey to find the perfect wedding DJ entertainment. If you would like any more details on how to plan your perfect wedding day in Sussex, please get in touch.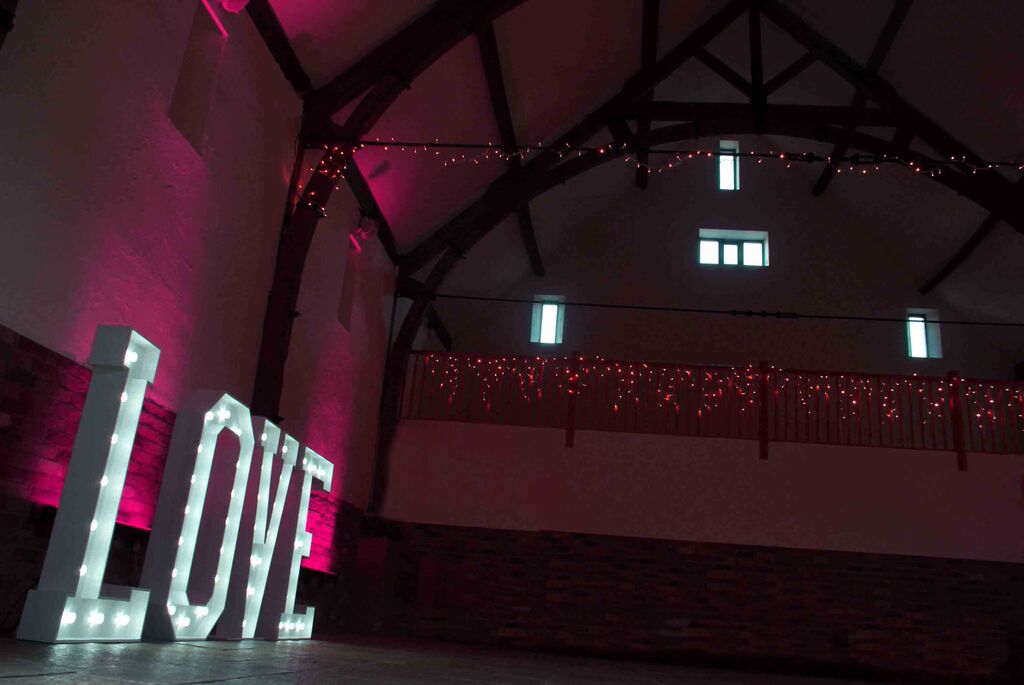 Paul did an excellent job of our wedding disco, he took our feedback and playlist and understood exactly what we wanted. He got the party going and the crowd on the dance floor. Would absolutely recommend him to host your wedding or party. Paul is incredibly friendly and makes your party a real celebration.
Thank you so much Paul
Leanne and Paul 🥰

We would absolutely recommend Those Party People! Paul was an amazing master of ceremonies; everyone knew where to be at the right times and the day just flowed perfectly. We never felt like we didn't know what was happening.
He worked with all the other vendors too so no one missed out on anything. While planning the day Paul came up with some really fun ideas that made the day even more special and helped break the ice between all family members.
He was absolutely brilliant! 5 stars all round
Hannah

We would highly recommend Paul. We asked him to DJ at our wedding and provide his all day package which meant he looked after the music all day and did a master of ceremonies role. This was worth every penny, he was amazing! He made sure the whole day went smoothly, he was funny, helpful, organised and great at adding an injection of fun!
We had a couple of video calls in advance of the wedding because of Covid we couldn't meet face to face and Paul put us at ease and gave us great ideas for the day.
The evening music was brilliant and all of our guests had a great time. Paul also helped us with a photo booth which was so much fun and we will treasure the photos and memories always.
Thank you Paul!
Claire & Ben

Paul and his team provided a excellent professional yet fun service, all the guests at our wedding absolutely loved the photo booth and the love lights were a great touch in the background. Would definitely recommend him and use him again in the future, very happy and impressed with everything- thank you!!
Danielle
Thank you so much to Paul and his team, they were amazing the whole way through. Everyone loved them and loved all the things they provided, especially the photo booth. 100% recommend to anyone wanting great entertainment on their special wedding day.
Sammi
I could not recommend those party people more. They completed our wedding day! Everything they provided was perfect and Paul the dj is such a fantastic, loveable guy!! Amazing value for money too. Thank you so much.
Lauren
To say Paul works miracles is an under-statement. Paul's suggestions were spot on and his playing of 'All you need is love' while we were waiting for the wedding breakfast to be served was inspirational – 80 people laughing and singing at the top of their voices is something we'll never forget!
Kay
Paul was our wedding DJ. We can honestly say his entertainment and time/efforts were outstanding. He made our evening. The guests loved him and his way of work.
No question or ask was ever too much trouble for him. We would definitely recommend "Those Party People". Our wedding day was the most amazing day and a massive part of it was down to Paul. Absolutely fantastic!
Mr & Mrs Barugh