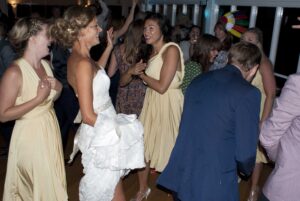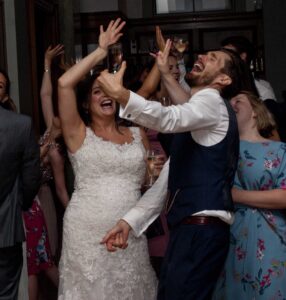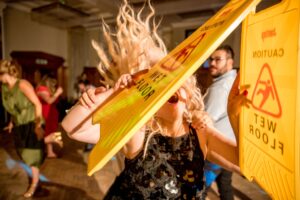 Your wedding day should be one of the most special and memorable days of your life. One of the most important pieces of the wedding day festivities is the music. Music sets the tone for the entire event, and the right wedding DJ will ensure that your day is jam-packed with fun and excitement. If you're considering hiring a wedding DJ for your big day, here are five reasons to choose a me to help with your celebrations;
1. Variety of Music
I have a vast library of music that they can draw from to create the perfect soundtrack for your wedding. This means that you can have a wide range of genres and styles of music to choose from, ensuring that your guests won't get bored and will always have something to enjoy and if by chance I don't have a particular track that gets requested, I am able to download in seconds, so there is no song that isn't available.
2. Professionalism
I am very experienced in creating a fun and exciting environment for your wedding. I will work with you to make sure that the music fits your vision and style, and will be knowledgeable about the best music to play and the most effective way to transition between songs.
3. Equipment
My Equipment is a Professional high-quality sound system to ensure that your music sounds great. I can also be able to provide auxiliary equipment if needed, such as microphones for speeches, etc. All my equipment is PAT tested and I have £10.000.000 PLI insurance.
4. Lighting and Effects
As a professional wedding DJ I will be able to provide lighting and special effects that will take your event to the next level. I will be able to create a unique and exciting atmosphere for your guests as they dance the night away.
5. Experience
As a highly professional wedding DJ I have experience and knowledgeable about the wedding entertainment industry. I can help you to plan your wedding and make sure that the music is the perfect fit.  I will be able and handle any issues that may arise. Choosing me for your big day is a great way to ensure that your wedding is a success.
As a professional DJ I have a variety of music to choose from, will be highly professional, have great equipment, and be experienced in creating a fun and exciting atmosphere.