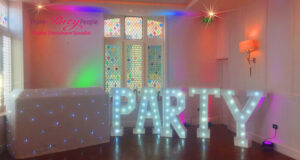 The Harbour Hotel Brighton hosted a spectacular wedding open day last Sunday, 7th May. The event was a huge success, with future brides and grooms flocking to the hotel to explore the stunning venue and meet the talented team of wedding experts.  The hotel's dedicated wedding team was on hand to guide guests through the open day, offering expert advice and inspiration for their special day. The team's passion for weddings was evident in every detail of the event, from the elegant displays to the warm and welcoming atmosphere. The Harbour Hotel Brighton is an exceptional wedding venue, boasting stunning views of the seafront and a luxurious setting that's perfect for a romantic celebration. The hotel offers a range of wedding packages to suit every couple's needs, whether you're planning a grand ceremony or an intimate gathering.
If you missed the open day, don't worry – the Harbour Hotel Brighton hosts regular wedding events throughout the year, giving you plenty of opportunities to explore this enchanting venue. With its unrivalled location, exceptional facilities and attentive staff, it's no wonder the hotel is one of the most sought-after wedding venues in Brighton.
A big thank you to the hotel for inviting me to showcase my wedding DJ service, I look forward to working with you all very soon.